Father's Day and Grad Gift + FREE Printable
{Thank you for giving me the World}
Here is a fun and super easy project for Father's Day, Teacher's and Graduates.
Download my free printable to make this thoughtful gift!
This is a great
project with printable tag to give to dad, grandpa or any special dad in your life! Perfect for Teacher's, and graduates or anyone who can "Dream Big".
You just need a few inexpensive supplies to make this thoughtful gift. You probably have most of these already.
1. Mini globe

(I got these from Michael's. They have 4 different varities right now.)
2. Thumb Tacks
3. Ribbon

(I used brown velvet ribbon leftover from Christmas!)
4. Hot glue
Start by cutting a desired length of ribbon, make it long enough to hang from a handle, hook or door knob.
Loop the ribbon...
And push the thumbtack through at the ends of the ribbon.
Push the thumbtack through the top of the globe, centered on top of the world.
Pull the thumbtack out, neatly add a little hot glue in the hole and top to keep the thumbtack securely in the globe for hanging.
Print the tag, below. Cut it out and attach. This one I made for Teacher appreciation day. I had my daughter sign on the back of the tag for a nice keepsake.
FREE PRINTABLE: For Father's Day, Graduation and Teachers!
DOWNLOAD HERE:
The World Printable
I would love to hear your thoughts. Who did you give the world too? I would love if you share this, and Pin it!
Happy Father's Day, and thank you to all the wonderful teacher's who give us the world!
You are welcome to share this, please link back to original post! Thank you.
*Please excuse my night time pictures! Some of my favorite things are created in the wee hours of the night!*
SO EXCITED! THIS POST WAS FEATURED, ON TOP 10 THURSDAYS ON ONE ARTSY MAMA!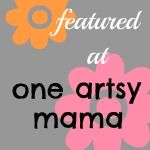 Linking Up:

Cherished Bliss